Bay of Fires Discovery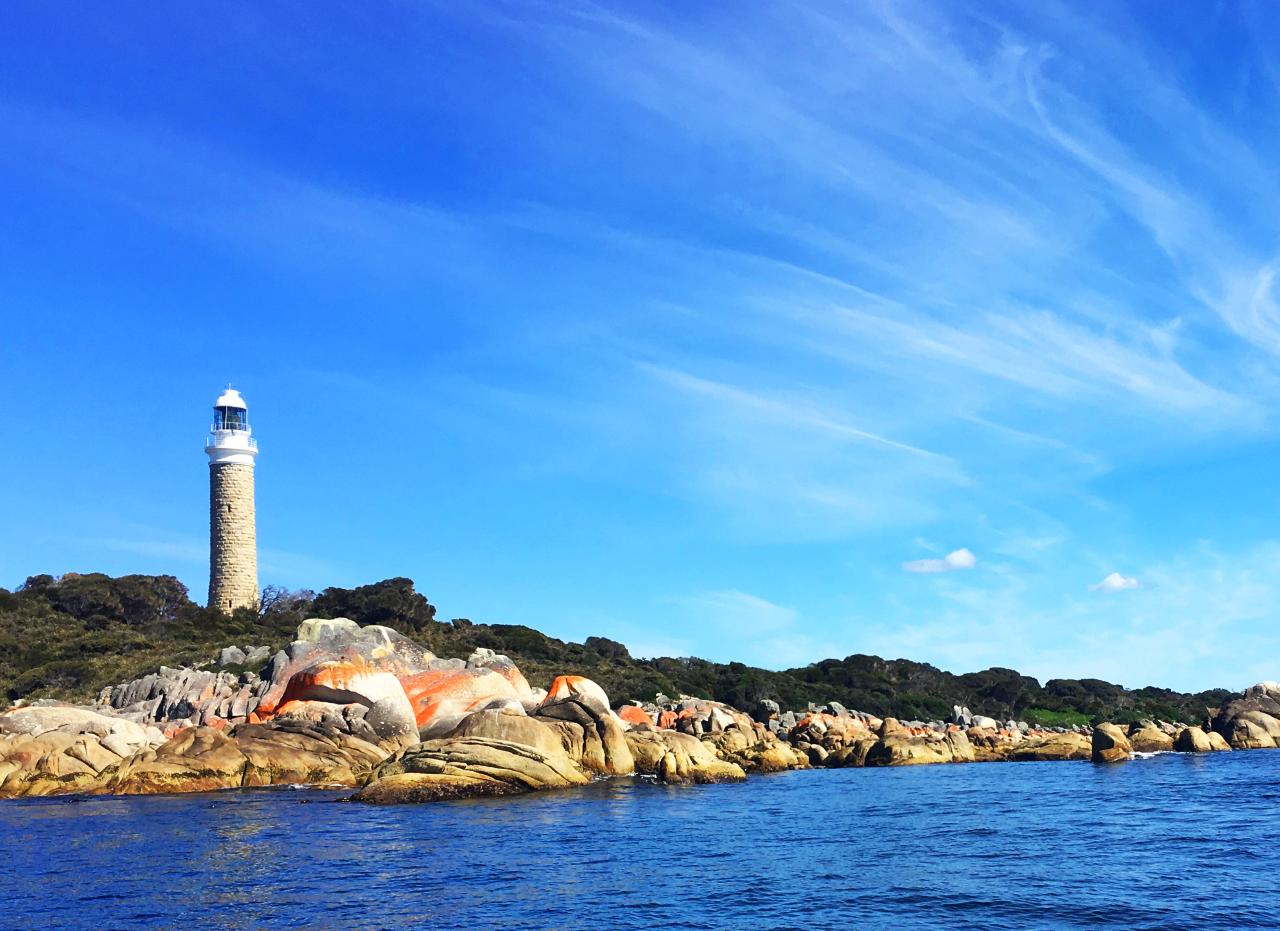 Duration: 3 Hours (approx.)
Location: Binalong Bay, Tasmania
DUE TO THE UNCERTAIN TIMES IN THE WAKE OF THE COVID-19 PANDEMIC, AS A SMALL FAMILY BUSINESS WE HAVE MADE THE DECISIONS TO CANCEL MANY OF OUR UPCOMING BAY OF FIRES DISCOVERY TOURS. ANY TOURS WHICH HAD EXISTING BOOKINGS WILL REMAIN, HOWEVER IF YOU ARE LOOKING TO BOOK AND CAN'T FIND THIS TOUR AVAILABLE, ITS MORE THAN LIKELY WE HAVE SCHEDULED A GARDENS EXPLORER TOUR INSTEAD. WE REQUIRE MINIMUM NUMBERS TO RUN OUR TOURS AND BY REDUCING TOUR OPTIONS WE HOPE TO BE ABLE TO HOST AS MANY OF YOU AS POSSIBLE.
Do you want to explore the Bay of Fires in its entirety? Our Bay of Fires Discovery Tour covers all 28kms of this breathtaking coastline.
This three hour tour takes passengers to the northern most point of the Bay of Fires, travelling past the conservation area to the Mount William National Park and the lighthouse reserve at Eddystone Point.
Share in a light snack as we drift below the light and hear about its history. From here we can see the southern islands of the Furneaux Group.
This tour is schedule for morning departures - generally on a Monday, Wednesday & Saturday from the Binalong Bay Gulch (Main Rd, Binalong Bay). This tour does not operate during winter months.
Tour schedules sometimes need to be altered due to tidal and weather conditions, please read tour times carefully when making your booking. Passengers must arrive 30 minutes prior to departure, this allows for sufficient time to conduct all pre boarding and safety procedures before departing from dock.
If you do not see a tour on your preferred date, it is most likely the tour is booked out or has been cancelled due to bad weather or tidal conditions, however please feel free contact us via phone to discuss booking options. If you wish to book a tour for either today or tomorrow and you do not see a tour scheduled, please contact us via phone to discuss.
Sometime sea conditions dictate the tours we can undertake, on occasion our full Bay of Fires Discovery tour must be shortened to The Gardens Explorer tour or even completely cancelled. We understand this can be disappointing for some passengers, however passenger safety and comfort is our number one priority.
We require minimum numbers to run tours, we will contact you via phone if minimum numbers have not been reached the evening before your scheduled departure.

Children must be accompanied by an adult – Due to the varying sea conditions and the duration of this tour we do not recommend passengers under the age of 5 years, however please feel free to contact our friendly staff if you have any questions.